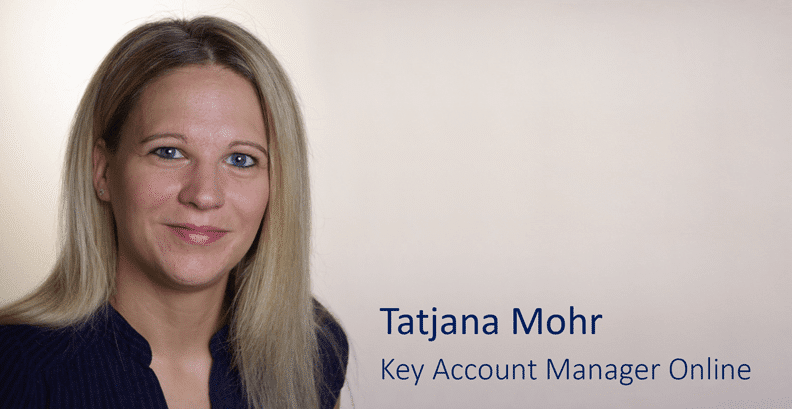 Experienced specialist for online sales:
traffics hires Tatjana Mohr as new Senior Key Account Manager Online
Berlin, 12th of October 2016 (w&p) – Strengthening the sales force: Berlin-based technology company traffics has hired Tatjana Mohr as Senior Key Account Manager Online. The 37 years old previously worked as Key Account Manager Germany, Austria and Switzerland for Peakwork. For traffics Tatjana Mohr will especially be responsible for globally operating travel providers and company groups from the online segment. With a strong focus on strategic approach, portfolio and sales she shall significantly support for the partners of traffics.
"In times of Google and Co. an excellent technology is essential for OTA's", says traffics-CCO Bernd Nawrath. "The improvement of technological platforms gains more and more importance in the travel segment – OTA's and tour operators can benefit even more through theses market chances. Tatjana Mohr will essentially support us in pushing this forward."
Tatjana Mohr is known as an experienced expert in the field of OTA's. In the past, she has already worked eight years in product management for Opodo. Also, TUI Leisure Travel was among the companies for which she has worked. Before starting her career, Tatjana Mohr has studied foreign economics and international management at the University of Applied Science (HAW) in Hamburg.
About traffics:
traffics is one of the leading travel technology companies since 1999, and it stands for innovative and customer-oriented solutions in the travel industry. The product portfolio ranges from a touristic computerized booking system via Internet Booking Engines to exclusive touristic content. This makes the Berlin-based company a leading supplier of reservation, consultancy and booking systems for travel agencies, web, TV and mobile applications. Via HeliView, traffics provides a unique technology for interactive travel search, which has an integrated booking function from the helicopter perspective.  This system is used by more than 6,000 travel agencies, as well as by renowned travel portals, airlines, hotels and tour operators. Due to its continuous work on innovations, traffics has already been distinguished with several awards.
traffics Softwaresysteme für den Tourismus GmbH
Phone: +49 (0)30 – 59 00 282 -0
Wilde & Partner Public Relations
Roberto La Pietra / Melanie Nagy
Phone: +49 (0)89 – 17 91 90 – 0