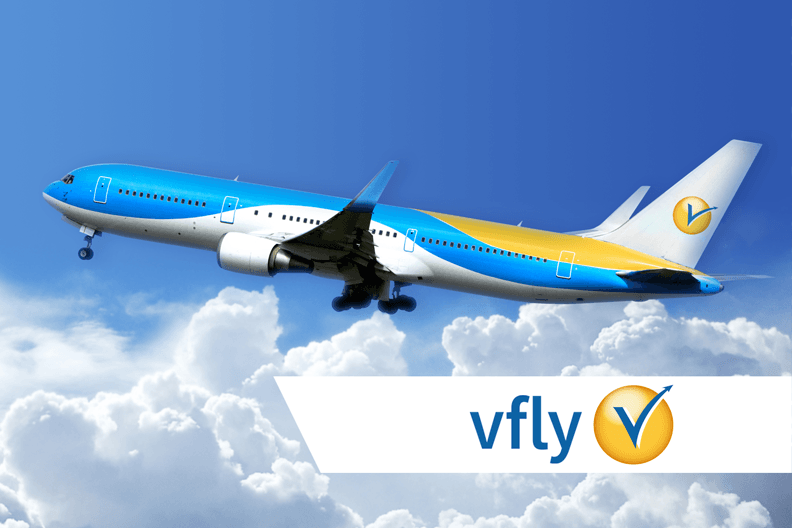 vfly is now bookable via traffics as a flight-only trademark of Vtours, and is now available to you for packaging as a tour operator in order to ensure the provision of flights. Contact us and expand your existing offers!
About vfly
vfly is a trademark of vtours GmbH, which is sold only under the flight-only offers. Here, the focus is on flights to Turkey, Greece, Tunisia and Egypt. The duration of the trip and the departure date can be flexibly selected.
vfly offers the following airlines:
    Oman Air (WY)
    Nouvelair (BJ)
    Tailwind (TWI)
    Germania (ST)
    Air Cairo (CE)
and many more
How are the travel documents assigned?
The travel confirmation, invoice and general terms and conditions will be sent via e-mail to the specified e-mail address. No paper tickets will be issued, as these are "ticketless flights". A purchase order number or a file key will be sent via e-mail. This is to be presented at the check-in, together with the passport or identity card. Subsequently, a boarding pass will be issued.
vfly contact information:
Phone: +49 (0)6021 86211792
Fax: +49 (0)6021 86211793
E-Mail: service@vfly.de